Huge investment options are available for investors in this modern world! But a general investor can't remain updated about everything in terms of investment. Also, it's pretty impossible to choose one that caters to their requirements.
Here comes the significance of an investment advisor! Are you too anxious about choosing the best financial advisors in India? This article has you covered! Today we will discuss the most substantial Indian investors and the tips on choosing them. Let's get started!
1. Melvin Joseph
Melvin Joseph has become India's first SEBI registered investment advisor and the founder of FIN-VIN company. He is a Mumbai-based investor who left his 9-5 pm job at his 42 years, just to pursue his entrepreneurial dream.
He is India's earliest RIA to register with SEBI without any direct or indirect connection with product commissions. As far as his motives are concerned, he took a head dive into "fee-only" service, which is pretty inspiring. It amazed everyone how he struggled to find trustworthy clients, and now they are searching for Melvin. Such a motivational journey makes him the most credible financial advisor in India, specifically the world.
Apart from all his accomplishments, he is a down-to-earth man. You can contact him for better pieces of advice! His top-notch financial advice is to sustain one's field and make yourself prepared for a 3-year gestation period. After that, your business will start to grow. Are you inclined to become a fee-only planner?
2. Ujwal Jaitwar
Are you conscious of your future plans? Mr. Ujwal Jaitwar is one of India's most prominent financial advisors, offering numerous solutions. He operates a top-notch intellectual capital firm, "WealthCare Corporation," specializing in Insurance and Retirement planning. His robust base of clients verifies his precious pieces of consultation advice about acquiring retirement and financial goals without jeopardizing finances.
He believes in assisting clients in perceiving their objectives by implementing numerous strategies, such as "Priority Analysis" and "Thinking Process." These methods have aided his clients in thinking decisively about their future and making shrewd decisions to secure their future and finances.
For his excellence, creativity, and extreme efforts, he's been rewarded with the "Excellence Award" from the Excellence Institute. While asked about his industry insights, this influential financial advisor strongly believes that relationship and trust foster an enhanced value.
3. Preeti Zende
Preeti has been working in India's leading financial service for approx 3 years and therefore stated one of the top registered investment advisors. Her accomplishments are enormous, such as she is the owner and founder of Apana Dhan Financial Services.
If you're one of those financers worried about protecting your finances, Preeti can offer full-fledged financial solutions to you. She works miraculously with her clients and can better plan their finances. Also, being an influential advisor, she can make well-informed decisions by providing them with an expert's standpoint.
Preeti is well-conversant with:
Retirement planning
Wealth management
Risk management
Want more? Preeti holds a Post Graduate Diploma in Business Finance, and an associate's degree focused in Insurance from AIII, aka Insurance Institute of India.
4. Suhas Harshe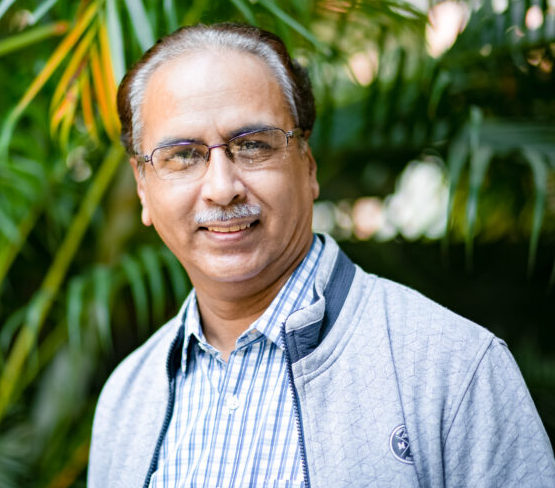 Suhas Harshe worked for renowned brands, such as Godrej, Kotak Group, and DHL Worldwide Express in its leadership roles. After that, he became India's First Money coach after coaching as a Financial Success Strategist.
Suhas worked with small business owners and professionals to aid them in finances for businesses that lack money management skills. Through his legendary workshop "Sabse Bada Rupaiya" and seminars "Paisa Bolta Hai," he talked about business and personal financial management. Also, his popular money management workshops got enormous viewership.
After following his tips and strategies, he also guided countless professionals and small business owners, who have become more powerful.
5. Shilpa Wagh
Shilpa Wagh is an ideal example of acquiring what one's heart desires. She belonged to an IT professional, and after that, she became a highly popular "Fee-only" financial planner. Despite being a Mumbai resident, she is also an active part of the "Fee-only India" movement to serve and underpin investors and advisors in the industry. Wagh Financials are highly proficient in:
Mutual fund portfolio analysis
Estate planning
Lastly, she can also guide you when you require any financial advice to aim for your career in "fee-only" financial planning.
How to Opt for the Best Financial Advisor in India?
You might be aware of many individuals claiming to be the top-notch financial advisors in India who claim to produce maximum ROI. Therefore, you must stay away from these individuals making false promises and need to know how to opt for superior financial advisors in India.
1. Certified Financial Planner or CFP
It has been accrediting individuals who follow strenuous guidelines based on personal finance. This is a robust accreditation, which has global cognizance and is termed the gold standard to assist individuals in managing their finances.
2. SEBI Registered Investment Advisor or RIA
SEBI is a bureaucratic authority for financial services and markets in India, which mandates every entity offering essential financial planning services to be cataloged with them. Do you want to check an entire list of SEBI RIAs? Visit the official website of SEBI, or you can click here to see the dos and don'ts listed by SEBI as a core part of the awareness of the investor. Lastly, you need to ensure that the individual you bargain with is SEBI-registered.
Conclusion
These are the biggest and the most eminent investment advisors in India who can assist you in sailing through the world's investment by offering top-notch financial advice. Are you about to finalize any random advisor? Before doing that, you can check if that advisor is SEBI-registered or not.
You can verify their registration number for better credibility by navigating to SEBI's website. If you like this article, give it a thumbs-up, and don't forget to share and comment! Also, you can let us know another advisor's name, and their achievements. What are you thinking of? If you want help, we will always be there for you. Happy investing!